Donating to SHPE DC has a direct impact on the Latinx STEM community!
We at SHPE DC strive to have a direct impact in the DMV community, in order to contribute to the STEM pipeline of supporting students, professionals, and executives. Your contribution will go toward STEM scholarship and grant opportunities to help students and professionals along their academic and professional careers in STEM!

We are currently in the process of establishing a formal scholarship and grant program.

In 2016-2017, we awarded over $1,000 in scholarships and grants, which went toward a local FIRST Robotics team on their quest to competitions and to send a middle school student to Space Camp in Alabama for a weekend.
We also partnered up with several organizations, such as the Hispanic Bar Association of DC, to fundraise over $1,400 for community organizations such as Farmworker Justice, the Employment Justice Center, and the Esperanza Education Fund.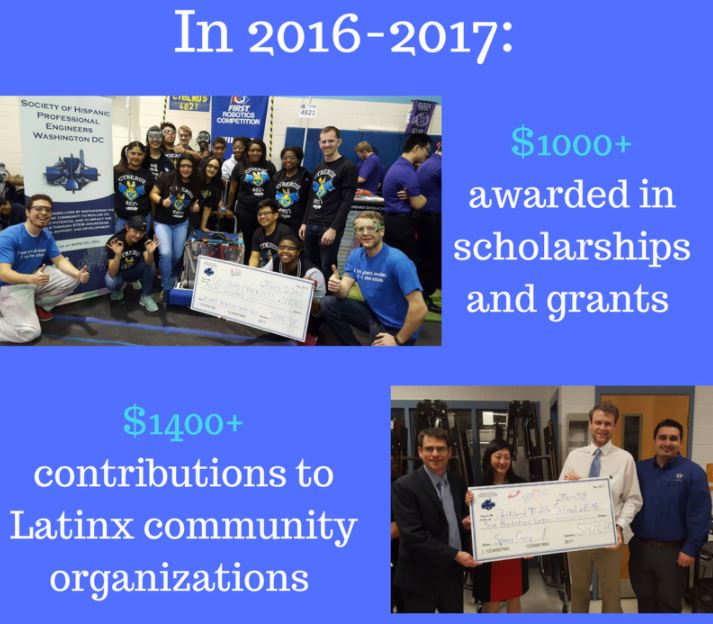 Site powered by Weebly. Managed by
FatCow